Cancel a Beano Subscription
We're really sorry to hear you are thinking about ending your Beano subscription, but we're here to help.
To cancel your Beano subscription please call our Customer Experience Team on one of these numbers:
From the UK: 0800 904 7569
From outside the UK: +44 (0) 1382 575432
Our UK contact number is a freephone number.
Our contact centre is open 8am to 6pm from Monday to Friday (UK times).
Our team will be able to process your cancellation, take on board any feedback and confirm the last issue you will receive. Give us a call now and we'll be happy to help.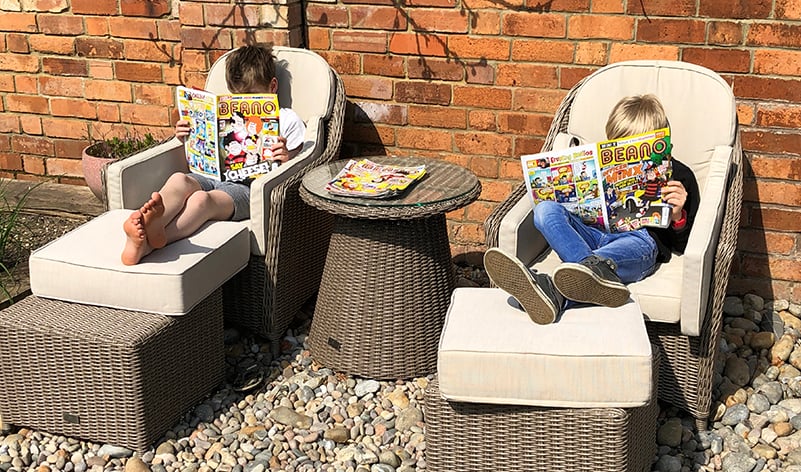 Alternatives to cancelling a Beano subscription
Our team can also talk to you about your subscription and help you find a solution to any problems you may have.
It is often possible to pause a subscription for a period if that would make life easier.
If you bought your subscription as a gift for a child who is now a little older, you can easily swap the subscription to a younger family member or select another title from Beano's publisher DC Thomson.
More information about cancelling a Beano subscription
Whether you made your original purchase directly from the Beano Shop or bought a subscription from another site, get in touch with us to speak to someone about cancelling your Beano subscription.
It doesn't matter how you have been paying for your subscription. Whether you pay by Direct Debit or by credit or debit card our Customer Experience Team will be able to help.
Terms and conditions relating to Beano subscriptions, and the cancellation of Beano subscriptions, can be found on our dedicated Beano subscription terms and conditions page. Many customers can manage their accounts online (see Manage My Account), and there are also options to contact the Customer Experience Team via email, contact form or live chat.
Whatever the reason your Beano subscription may be coming to an end, we understand. Get in touch today and let us help get things sorted.
Need more help?
If you have a different question about your comic subscription, check our FAQs. The chances are we've covered your query there, and our customer care team is only a phone call away if not.
---