"Beano is brilliant" – What Parents Say About the Beano Comic Subscription
When you're on the lookout for a kids' magazine, chances are you'll find Beano – an exciting discovery (or rediscovery!) for you and your family.
Beano is synonymous with mayhem and fun, enjoyed by generations of mischief makers since 1938. This year, kids and parents are loving it more than ever. Beano's unique collection of funny comic-strips, jokes and pranks takes inspiration from this generation of mischief makers, and for that reason and many others it's loved by kids and parents alike.
Read some of the comments grown-ups have made about the world's longest running – and record breaking – weekly comic:
"God bless Beano for bringing an hour of calm to our household on Saturday mornings. It's the gift that keeps on giving."
–– Nichola, parent
"My daughter Rita has had a Beano subscription for over a year and can't wait for her comic to arrive. She reads it from cover to cover and is proud of her collection. She adores the fantastic artwork and engaging writing, and has transformed her into an avid reader and something of a keen prankster."
–– Simon, parent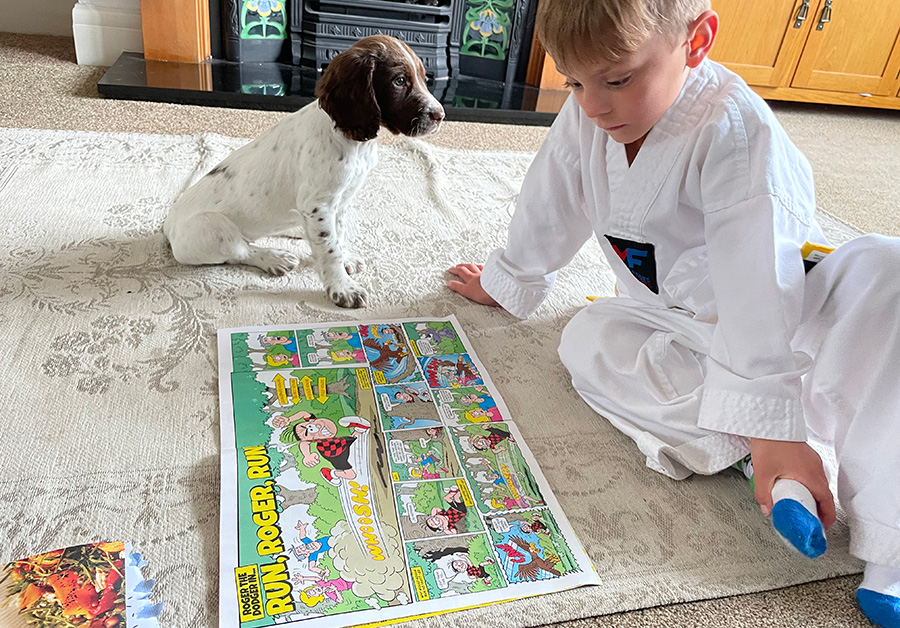 Best Purchase Ever
"Beano has been great for my son's reading. He keeps them all and reads them over and over every night. Best purchase ever."
–– Mandy, parent
"Beano is brilliant and such good value as it's read every week by the 6, 11 and 13 year olds! They love to go back and read them again."
–– Jack, parent
Helping Reluctant Readers
"My 8-year-old was a very reluctant reader but ADORES the Beano."
–– Claire, parent
"The minute the Beano is delivered they read it, and not just once – they will read them again and again."
–– Maxine, parent
Creativity, Laughter and Loads More
"I think reading the Beano if a form of relaxation and escapism for them and it genuinely makes them laugh a lot. The Beano has also got my kids into drawing their own comic characters. They love the artistic side of things which helps and grows their creative abilities."
–– Dave, parent
"The main selling point for us is seeing our children get so much enjoyment out of reading. To find something that both of our children can enjoy, share the stories and laugh together at the jokes is a big bonus. They also love to draw characters from the comics and have even been inspired to make their own comics because of the Beano. As a mum to two boys who don't enjoy writing, this was an unexpected win!"
–– Amy, parent
Mischief Makers Unite!
"Evie can't wait for Beano to arrive each week. She loves the characters and all the mischief."
–– Rachel, parent
"Ben loves the Beano because it is something especially for him. He says it is adventurous, silly and a little bit rude! Mum and dad love it too because it's really helped to encourage a love of reading in Ben. It gives us half an hour of peace!"
–– Kate, parent
Something Delivered Just for Them
"They still wait for the postman every Saturday, and read it cover to cover once it arrives."
–– Amy, parent
"When my son's Beano comes through the post, everything stops until he's looked through every page then he'll read it from front to back."
–– Pippa, parent
A Screen Break
"Saturday morning when the comic arrives is the only time she doesn't ask to go on her iPad (and I don't have to listen to YouTube families). She's become firm friends with our elderly neighbour. They meet by the garden fence and talk about the Bash Street Kids!"
–– Sarah, godparent
What Will You Have to Say About Beano?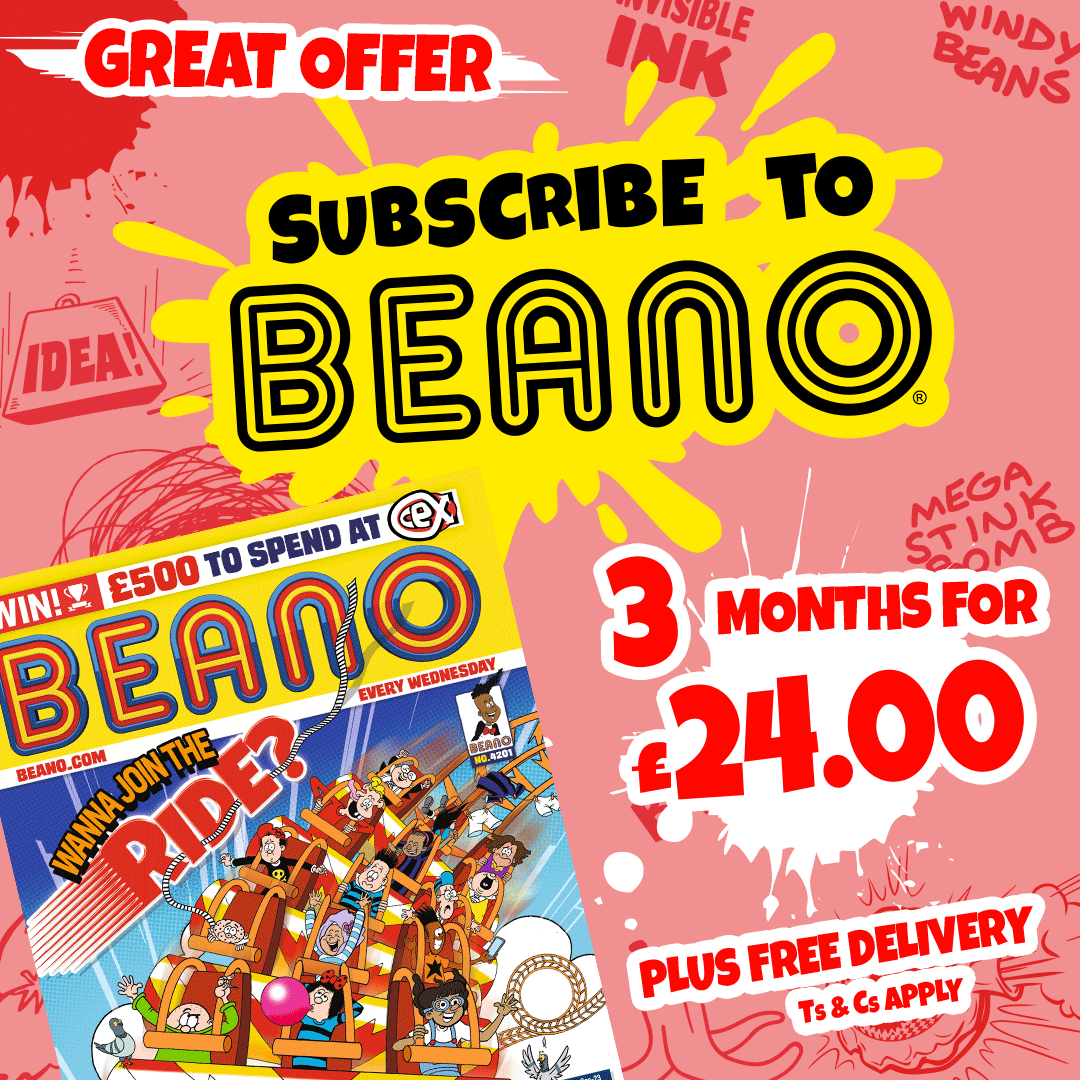 Join tens of thousands of other parents and carers who subscribe their child to the Beano comic and get your first three months for £24. (New, UK Direct Debit subscribers only, see full details at the link.)
---