Beano is the Children's Magazine of the Year
When you think of kids' magazines, do you think of weekly comics like Beano? Maybe not, but Beano has beaten the rest to become Children's Magazine of the Year.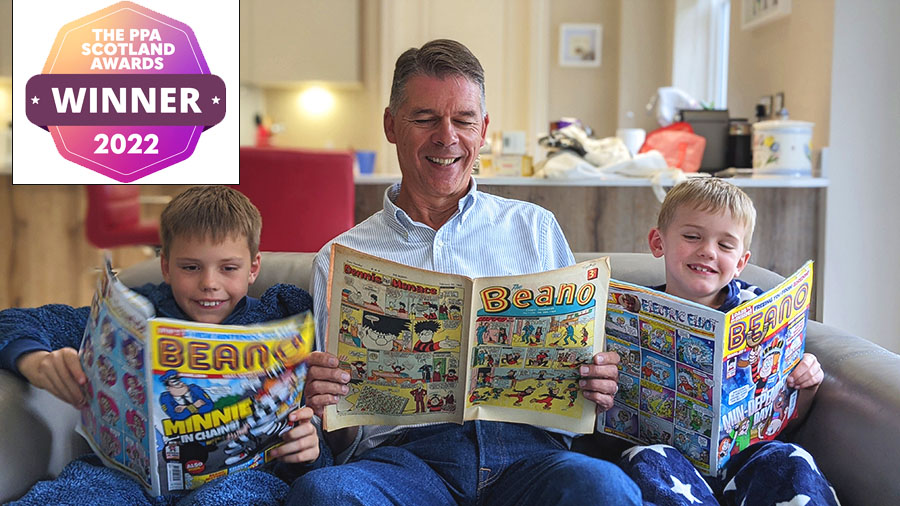 Tell Me More About Beano
Beano is a famous weekly comic and popular children's magazine subscription choice that has been entertaining generations of kids since 1938.
We might have been around a long time, but don't go thinking we're stuck in the past. Modern kids are a demanding bunch and Beano knows just how to keep them entertained, though parents and grandparents will still find the comic home to names and faces they recognise, like Dennis and Gnasher, Minnie the Minx and Bananaman
With growing circulation and subscriber numbers, Beano is keeping Generation Alpha enthralled with thrilling adventures, funny jokes and cool pranks to try at home. If it wasn't the best kids' comic for today's kids, it wouldn't have won the Children's Magazine of the Year 2022 award at The PPA Scotland Awards.
Best Kids Magazine
At The PPA Scotland Awards in November 2022 judges noted how (Beano)..."has evolved yet still manages to retain the essence of a much-loved publication. A remarkable magazine and brand."


In the previous year Beano won The Children's Magazine of the Year 2021 in a category whose shortlist included BBC Top of the Pops Magazine, Cocoa Girl Magazine, Frozen Magazine, National Geographic Kids Magazine, PAW Patrol Magazine, Pony Magazine and The Week Junior.

Despite strong competition, it was Beano that topped the judging panel's criteria which included "a comprehensive understanding of the target audience's needs, relatable editorial and design, as well as strong commercial performance."

When it comes to a funny comic winning an award, who better than to host the glittering (online) prizegiving ceremony that a couple of comedians. Comedy husband and wife team Marcus Brigstocke and Rachel Parris hosted the ceremony, and the judges said:

"Beano reinvented itself and changed editorial direction very quickly to support children through a challenging time during lockdown. It developed a new character called Mandi who addressed mental health and worries through relatable stories, and a national search was launched in April 2020 to find 'Britain's Funniest Family'. Judges named this an outstanding entry with a fantastic commercial performance, digital offering and a genuine connection to their audience."
More About Beano's Magazine Offering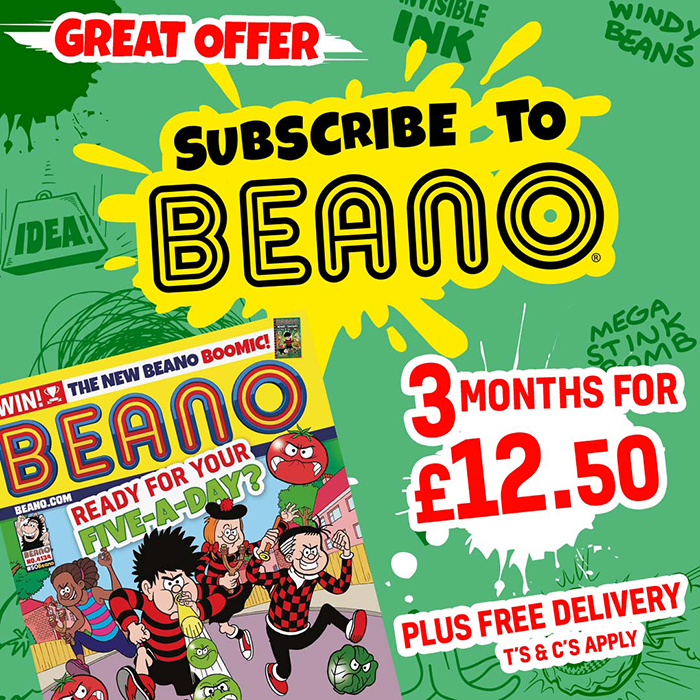 Join tens of thousands of other parents and carers who subscribe their child to the Beano comic and get your first three months for £12.50. (New, UK Direct Debit subscribers only, see full details at the link.)
---