Screen Free Fun with Beano Comic Deliveries
Kids love screen time. It's a simple fact of life. Devices can be beneficial to learning, a great way of promoting digital literacy, and can offer a few precious moments of peace and quiet for grown-ups.
As the curators of Beano.com – a kid-safe site packed with quizzes, games and jokes and used by 1 million kids a month – we know a thing or two about screen time. But we also love seeing kids settled with a Beano comic.
Beano.com is a safe space on the internet, but we appreciate that some parents and carers seek alternatives to screens sometimes, and luckily we're pros when it comes to that as well.
Enter: the Beano comic. What could be better than a physical, weekly comic which is delivered to your child in the post? Each issue is a great way to promote time away from screens with the minimum of fuss.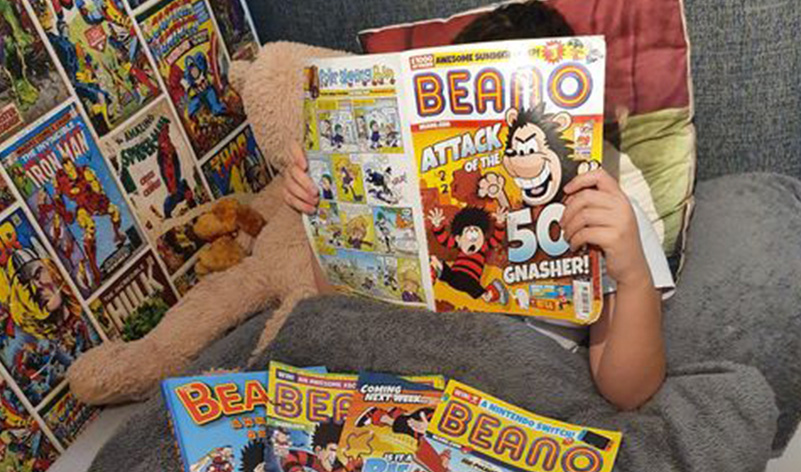 Reading Beano Comics is an Alternative to Screen Time for Kids
1If you have battled to get your kids away from the screen, an introduction to the Beano comic could be the answer.
"The Beano provides both of our boys (and us!) with downtime, away from screens, as they get totally engrossed in the lives of the characters in Beanotown," says parent Amy.
"Saturday morning when the comic arrives is the only time she doesn't ask to go on her iPad (and I don't have to listen to YouTube families)," adds Sarah, a godparent putting Beano to good use on a weekly basis.
Parent David told us: "I asked my eldest Sam this morning why he reads the Beano over watching screens and he said that each comic is hilarious, even when he refers back to the comic again and again, they still make him laugh."
Every issue of Beano delivers perfectly pitched funny stories and allows children to enjoy a spot of silliness and reading for the fun of it. Not sure? Give it a try with your first month for £5 when you subscribe now.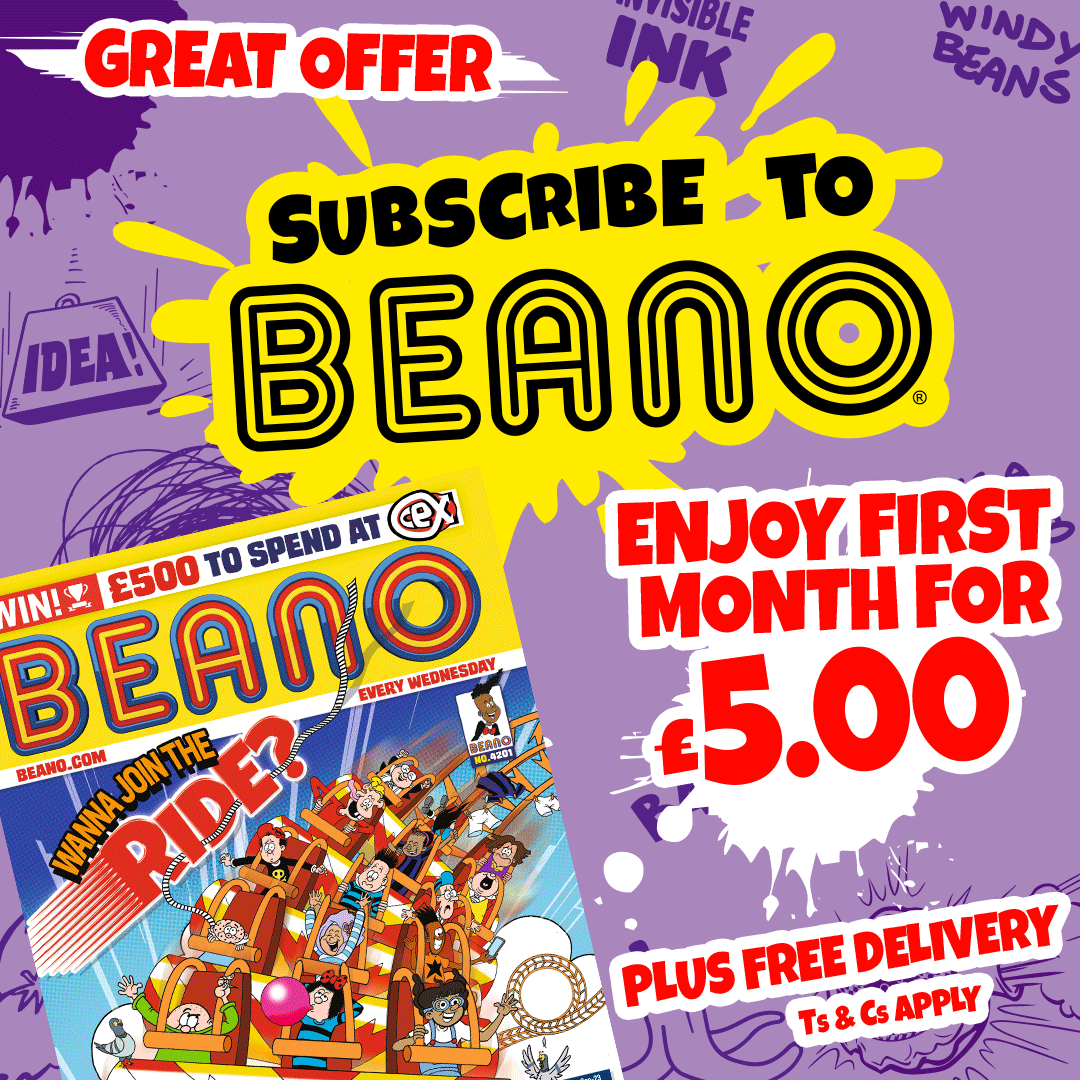 Join tens of thousands of other parents and carers who subscribe their child to the Beano comic and get your first month for £5. (New, UK Direct Debit subscribers only, see full details at the link.)
---