Beano Delivered: The Ultimate Subscription Gift for Kids
Kids love screen time. It's a simple fact of life. Devices can be beneficial to learning, a great way of promoting digital literacy, and can offer a few precious moments of peace and quiet for grown-ups.
As the curators of Beano.com – a kid-safe site packed with quizzes, games and jokes and used by 1 million kids a month – we know a thing or two about screen time. But we also love seeing kids settled with a Beano comic.
Subscription boxes and gifts are very popular right now, and a Beano magazine is possibly the ultimate subscription gift for kids.
Beano is the world's longest-running weekly comic. We've been entertaining kids of all ages since 1938.
The world has changed a lot since 1938 and so has Beano. Every week we talk to kids to make sure they see their lives and worlds reflected in the comic pages. Every joke, prank and gag is written for kids today to enjoy.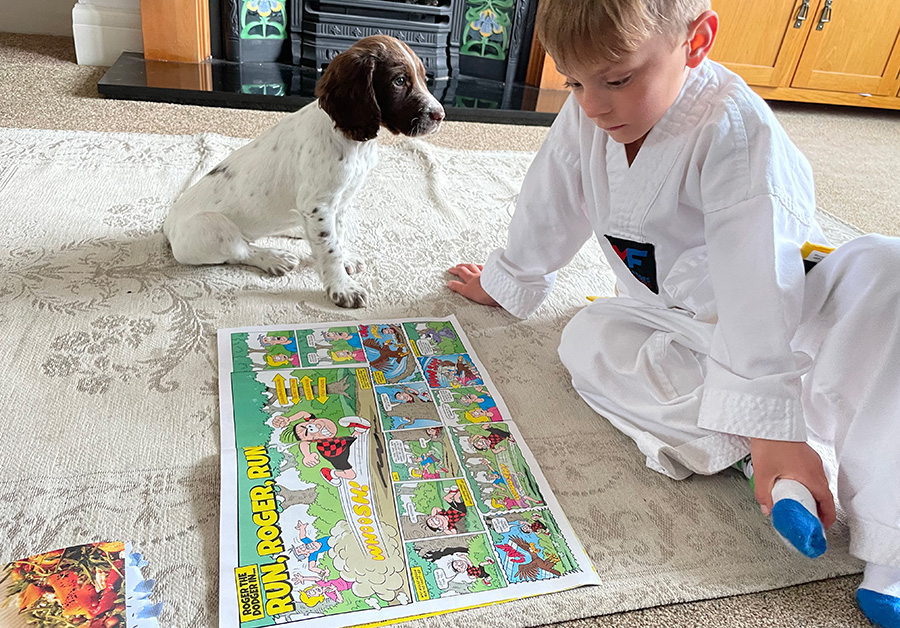 Full-On Funny, Delivered to Kids
Every week, we deliver laughs with our classic combination of comics and fun features. Created with kids aged 6-12 in mind, our characters are cheeky, mischievous and fun-loving.
Kids absolutely love getting mail. It can make them feel special and creates a special moment every week.
"They still wait for the postman every Saturday, and read it cover to cover once it arrives," says Amy, a parent who took out a Beano subscription for her children.
Pippa, another parent of a Beano subscriber, adds: "When my son's Beano comes through the post, everything stops until he's looked through every page then he'll read it from front to back."
What could be more exciting than opening a personally-addressed envelope which contains brand new Beano adventures? It's a reassuringly consistent highlight of your child's week and you'll never miss out on an issue when you subscribe.
Every issue of Beano delivers perfectly pitched funny stories and allows children to enjoy a spot of silliness and reading for the fun of it. Not sure? Give it a try with your first three months for £33 when you subscribe now.
Get Your Subscription Delivered Weekly
Subscribing is the cheapest, most convenient and quickest way to get your hands on the Beano comic every time there's a new issue.
Your kids get a weekly helping of mischief and fun, delivered direct, and you get a moment of peace of quiet. As parent Nichola puts it: "[Beano brings] an hour of calm to our household on Saturday mornings. It's the gift that keeps on giving."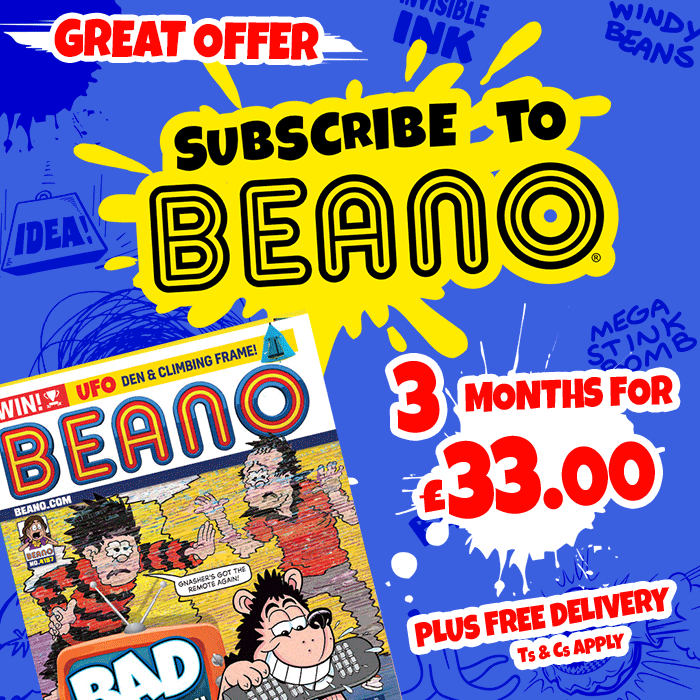 Join tens of thousands of other parents and carers who subscribe their child to the Beano comic and get your first three months for £33. (New, UK Direct Debit subscribers only, see full details at the link.)
---