Beano Subscriber Reuben's Reading Story
After nine-year-old Reuben's ADHD (Attention Deficit Hyperactivity Disorder) diagnosis, his mum Mandy shared with Beano how the comic plays an important role in his bedtime routine and has provided her with a greater understanding of her son's condition.

"He was diagnosed with ADHD last year and has just started taking medication to help him concentrate at school," she explains. "When we were discussing how his meds made him feel, he jumped up and grabbed his latest Beano and found a Numskulls story. He asked me to read it, and explained that this is how his brain felt sometimes before taking the meds."

With a subscription, Beano is delivered each week, and there are 50 issues a year.
The Numskulls live in Edd's head – but everybody has them! Find their adventures only in Beano.
"I was amazed that he could use this to get us to understand how his brain feels," Mandy adds. "Without Beano, we wouldn't know. This is huge for me as a parent trying to understand my child's thoughts and feelings."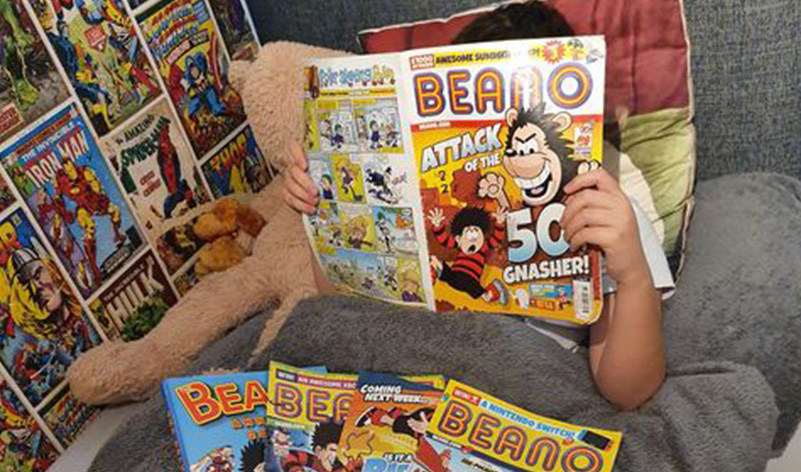 Beano for Laughter, Beano for Reading
As a Beano subscriber for two years, Mandy says that the comic also benefits Reuben's reading skills.
She tells us that as soon as they subscribed "he couldn't wait to read it – even his Nintendo was abandoned!"
"He found the jokes page was the best for his reading, and we read the other stories together. Now he loves reading the adventures of Dennis or Minnie the Minx each week."
"Reuben keeps all of his comics and reads them over and over every night," Mandy says. "He absolutely loves the anticipation of waiting each week for the next comic!"
About Beano Subscriptions
With a comic subscription, Beano is delivered directly to your door each week. It's much cheaper to have it delivered than it is to buy it in store, and when you start your subscription now you can get your first month for £5!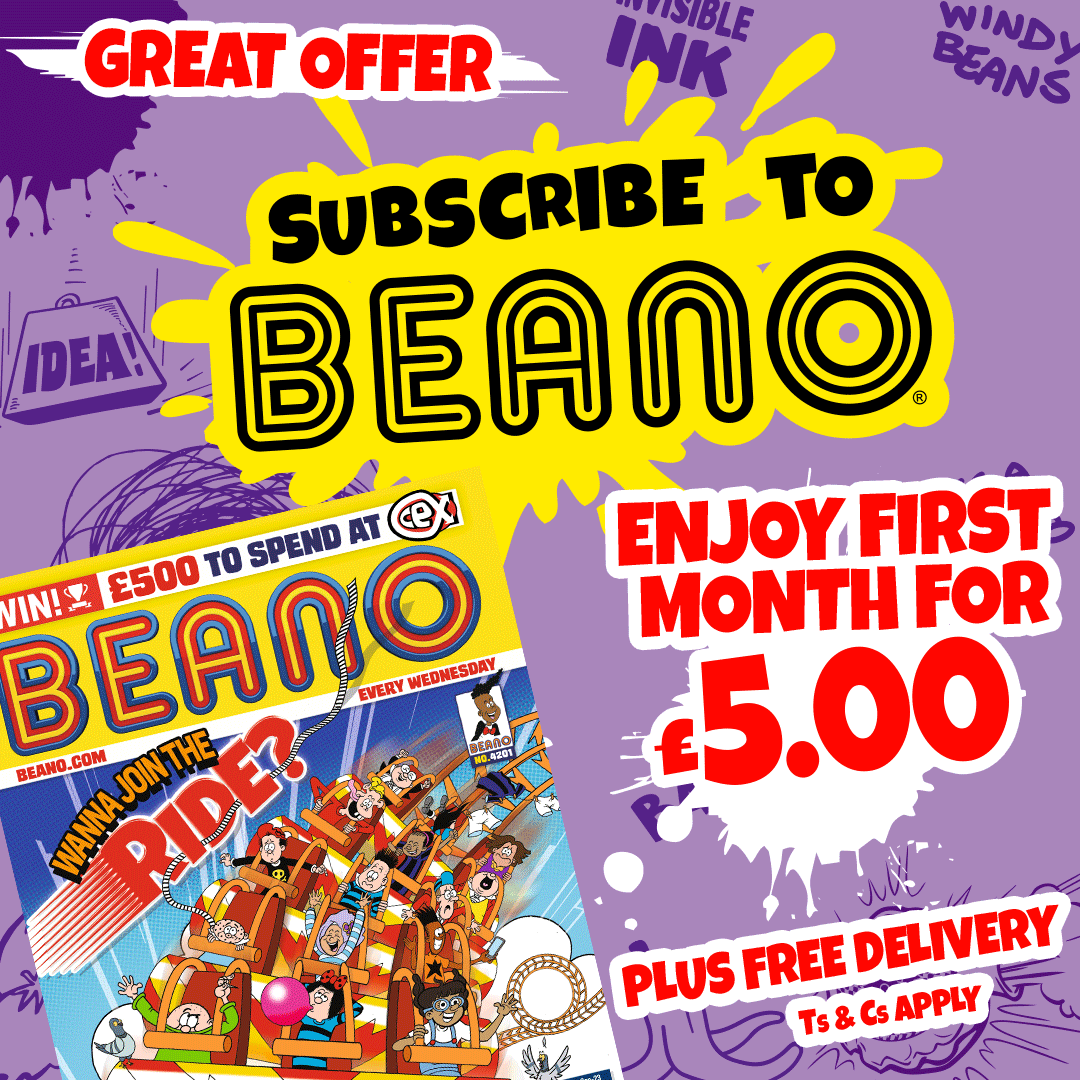 Join tens of thousands of other parents and carers who subscribe their child to the Beano comic and get your first month for £5. (New, UK Direct Debit subscribers only, see full details at the link.)
---