Download a Gift Card to Print or Email
If you're looking for a fun magazine for a child or grandchild, a Beano subscription makes an ideal gift for boys or girls.
Whether there is a special youngster's birthday coming up, or you're looking for a Christmas gift that keeps on giving every week, a Beano subscription is a great idea.
How Do I Give A Beano Subscription?
Simply buy your subscription as normal, giving the child's name and address in the delivery details if you want the comic to arrive addressed to them.
At the time you order the product page will make clear when the first comic will be dispatched, but if you want to give the joy of Beano before then we have a couple of options for you to email or print a gift message.
Get a downloadable gift certificate here if you need it.
Print a Foldable Gift Card
Download, print and fold this gift message:
Download a PDF to Email
Or dowload this gift message and attach it to an email: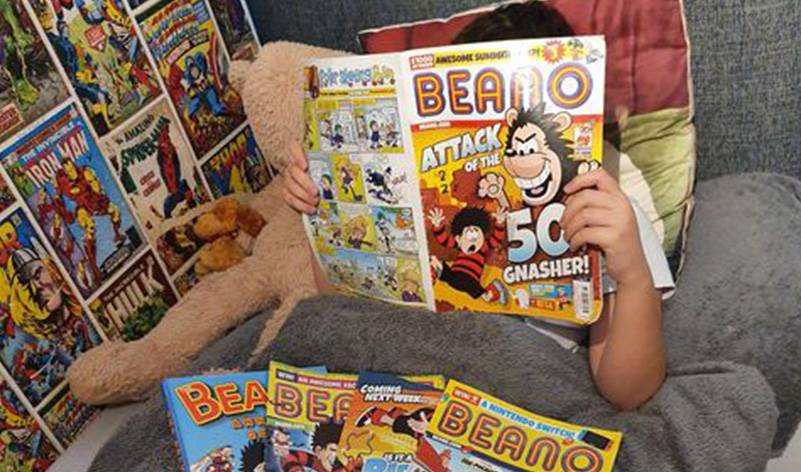 Subscribe and Have Beano Delivered to Your Door
Subscription is the cheapest, most convenient and quickest way to get your hands on the world's longest running weekly comic.
Start a subscription today with your first three months for £12.50!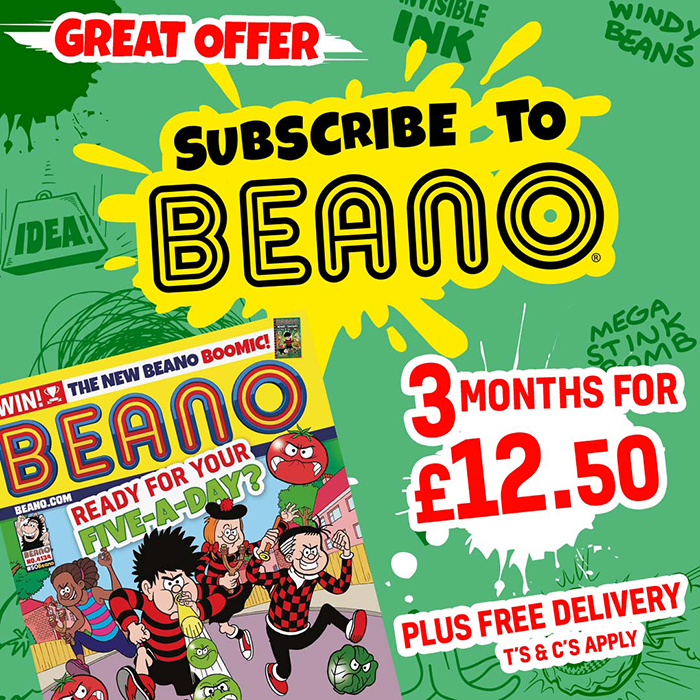 Join tens of thousands of other parents and carers who subscribe their child to the Beano comic and get your first three months for £12.50. (New, UK Direct Debit subscribers only, see full details at the link.)
---