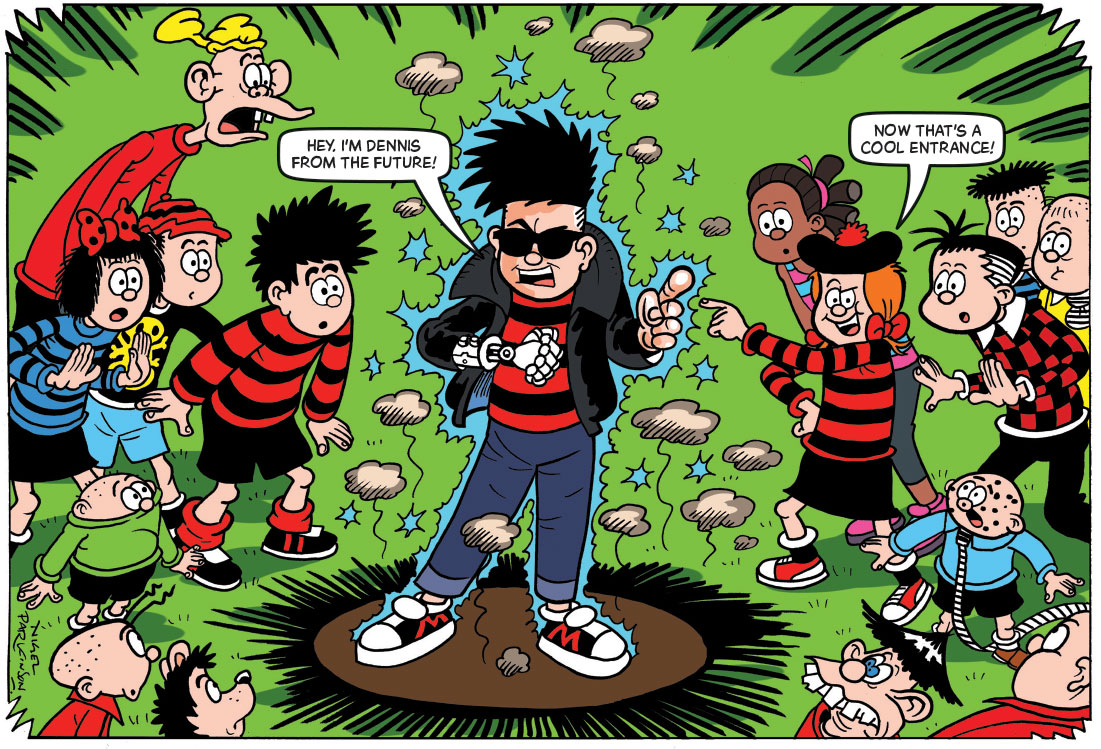 To mark this very special anniversary, the whole gang are brought together when Dennis from the future travels back to the present day with a warning – in the year 4000, the mayor of Beanotown's descendent, Emperor Brown (with a robotic army of Emperor-bots) has abolished Beano! The gang must use a time machine to visit their descendants and keep the comic alive!
Dennis and Gnasher, Minnie the Minx, Roger the Dodger and the rest of the Beano gang join forces with their year 4000 counterparts for a hilarious tale that cements their mischief and anarchy for another 2,000 years (and another 4,000 issues, no doubt!)
Beano editor John Anderson said:
"What better way to mark Beano's 4,000th issue than by looking forward to see how our friends are getting on in the year 4000? You'll be pleased to know that 2,000 years hasn't dimmed their appetite for fun, if anything they're hungrier than ever! Here's to the next 4,000 issues!"
Beano #4000 is on sale from 28th August, 2019 priced £3.75 from our shop. Click below.
https://www.dcthomsonshop.co.uk/books/magazines/beano-4000th-issue