BUILD-A-BEANO - PERSONALISED DENNIS COMIC ART PRINT
The ultimate personalised comic art print for kids!
For the first time in Beanotown history, Dennis is out-menaced by another kid - YOUR kid! 
Choose someone you love to become the ultimate comic star in their very own personalised comic art! Beano's custom comic strip is a one of a kind gift kids will treasure, and proudly hang on their bedroom wall to show it off to friends and family.
Make a unique kids' art print with a name and comic character plus add a gift message
Whether the kid who receives this treat is already a lifelong fan of the Beano comic, or entirely new to the adventures of Dennis and Gnasher, this gift guarantees smiles and giggles. It puts them at the heart of the fun as Beanotown's latest, and greatest, character! Plus, you'll be able to include a personalised gift message on the front of the print should you wish to. Every art print also comes with a certificate of authenticity so you know your work of art is a 100% official Beano product.
Personalised Beano Art print – ready for pride of place on any bedroom wall
This high-quality art print is available in both A3 and A4 sizes and wooden framed or unframed options. If you choose a framed art print, you will have the choice of a white frame or a black frame.
Why buy a personalised comic art print from Beano?
Beano has over 80 years' experience making the world's longest-running weekly comic. Combine this with the wonders of the latest personalised art print technology for kids and we can allow anyone and everyone the opportunity to star in their own custom Beano comic art print.
This is a thoughtful, personalised, unforgettable gift with wow-factor. Create a comic superstar to proudly adorn the wall of any kids' bedroom!
What our customers say about Build-A-Beano:
"His initial reaction was 'WOW it's got me in it!' He couldn't believe his name was on the front." 
"It's extremely good quality."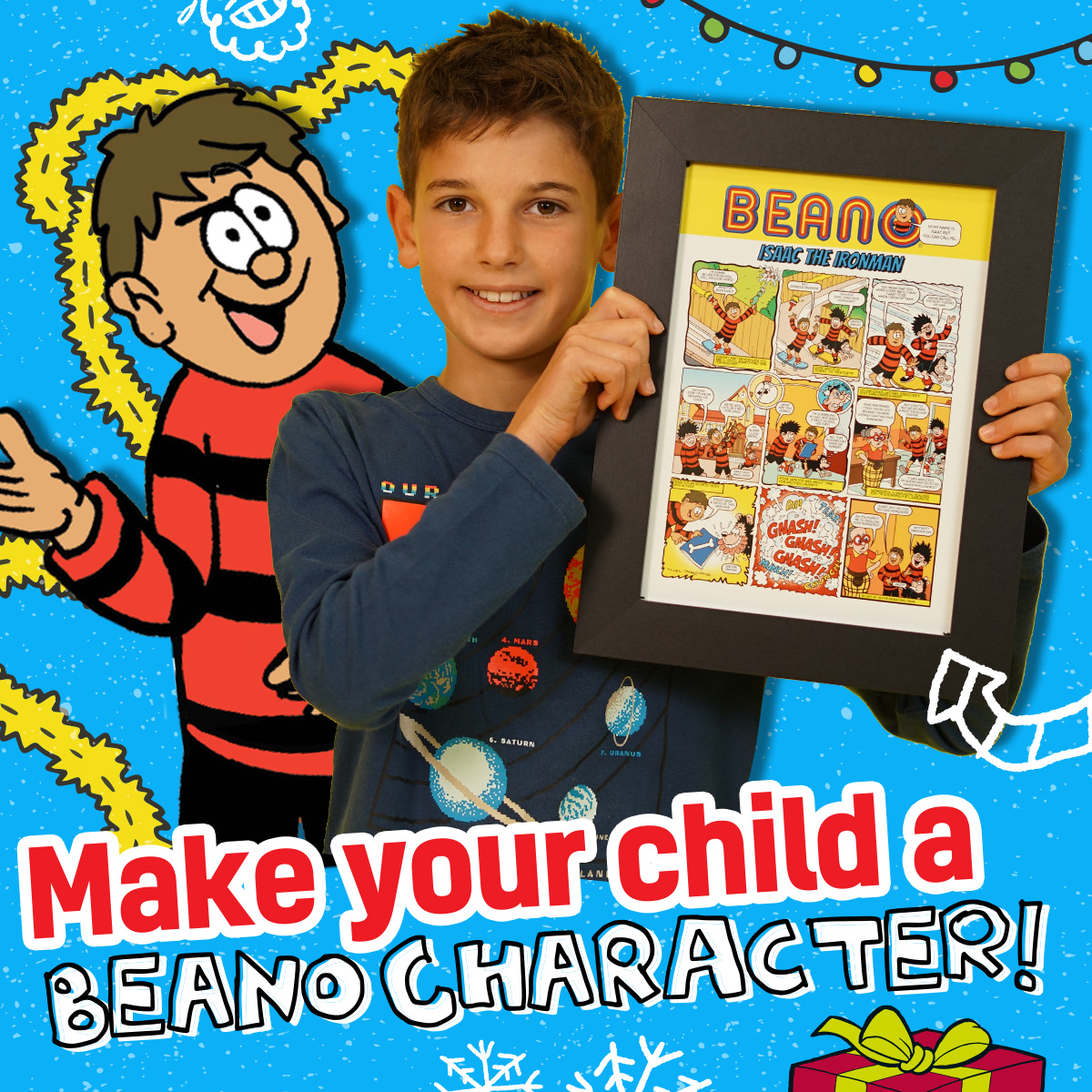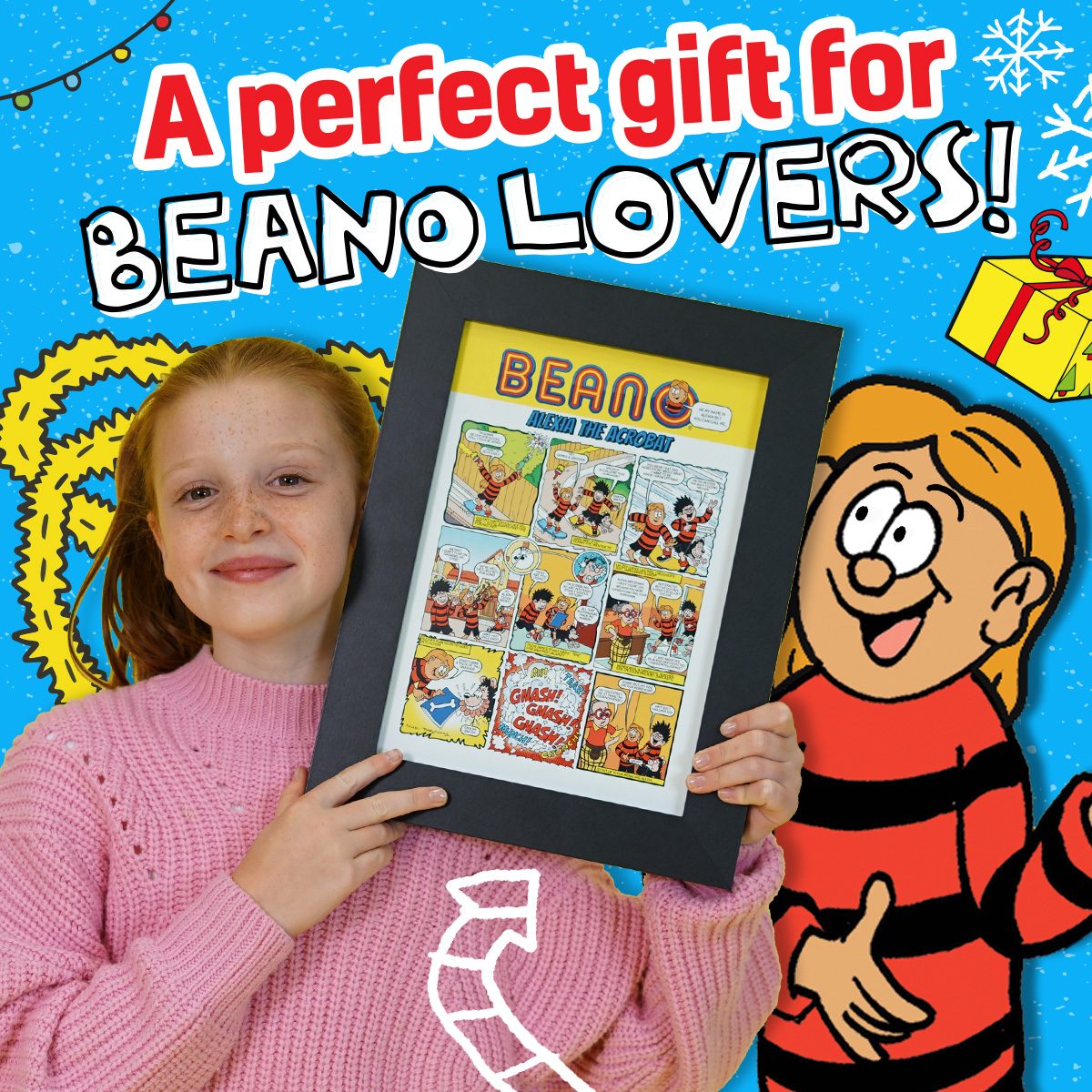 Printed in vivid, vibrant colour on high-quality, 300gsm paper.
Available in A4 (21cm x 29.7cm) & A3 (29.7cm x 42cm) sizes.
Wooden frame available in black or white. 3cm wide around the edges of the print.
Each order is custom made so please allow up to 7 business days to receive this item.
All personalised items are non-refundable unless faulty.
Your text will be printed exactly as you have entered it, so please double check spelling, punctuation and capitalisation.
This product is only available via the website. You will not be able to place an order for this product via Customer Services.