BUILD-A-BEANO - PERSONALISED COMIC BOOK
The ultimate personalised children's comic book from Beano
Personalised kids' books just got even more awesome with the Beano personalised comic book for children. This high-quality premium book is an official Beano product kids will cherish – and the perfect thoughtful gift.
Who's the greatest comic character ever? Dennis? Minnie? Bananaman? How about… YOUR CHILD? For the first time the Beano boffins have created a comic book where any child can now be the comic star!
Make a kids' book personalised with a name and comic character plus your gift message inside
Create and name a personalised comic character based on any child and catapult them into an exclusive 32-page custom comic adventure: The Quest for the Ultimate Joke! They'll be transported to Beanotown to join Dennis and Gnasher, Dangerous Dan, Rubi, Minnie and Bananaman in an hilarious adventure where they race to discover the funniest joke of all time. Plus you can include a personal gift message that will appear inside the book, so they''ll always remember who gave them this awesome present!
Personalised story book: The Quest for the Ultimate Joke!
As well as the extended comic story pages starring your Beano-fied avatar this personalised comic book is packed with puzzles to do, jokes to share and secrets to discover! Whether you're a Beanotown regular or a first-time visitor, there's loads to love for everyone.
You'll laugh at the 50 funniest jokes in comic history and prove you deserve to be the cover star by successfully spotting the Squelchy Things hidden throughout. There are challenging mazes to navigate plus a new, updated Beanotown map. Enjoy a quiz quest and the award of a personalised Certificate of Awesomeness, signed by Dennis and Gnasher themselves.
Why buy a personalised comic book from Beano?
Beano has over 80 years' experience making the world's longest-running weekly comic. Combine this with the wonders of the latest personalised story book technology for kids and we can allow anyone and everyone the opportunity to star in their own custom Beano comic book.
This is a thoughtful, personalised, unforgettable gift with wow-factor. Create a comic superstar. Become the latest, greatest Beano editor. Build the greatest Beano comic book of all-time now!
What our customers say about Build-A-Beano:
"His initial reaction was 'WOW it's got me in it!' He couldn't believe his name was on the front." 
"I know he'll go back and read it over and over again."
"It's extremely good quality."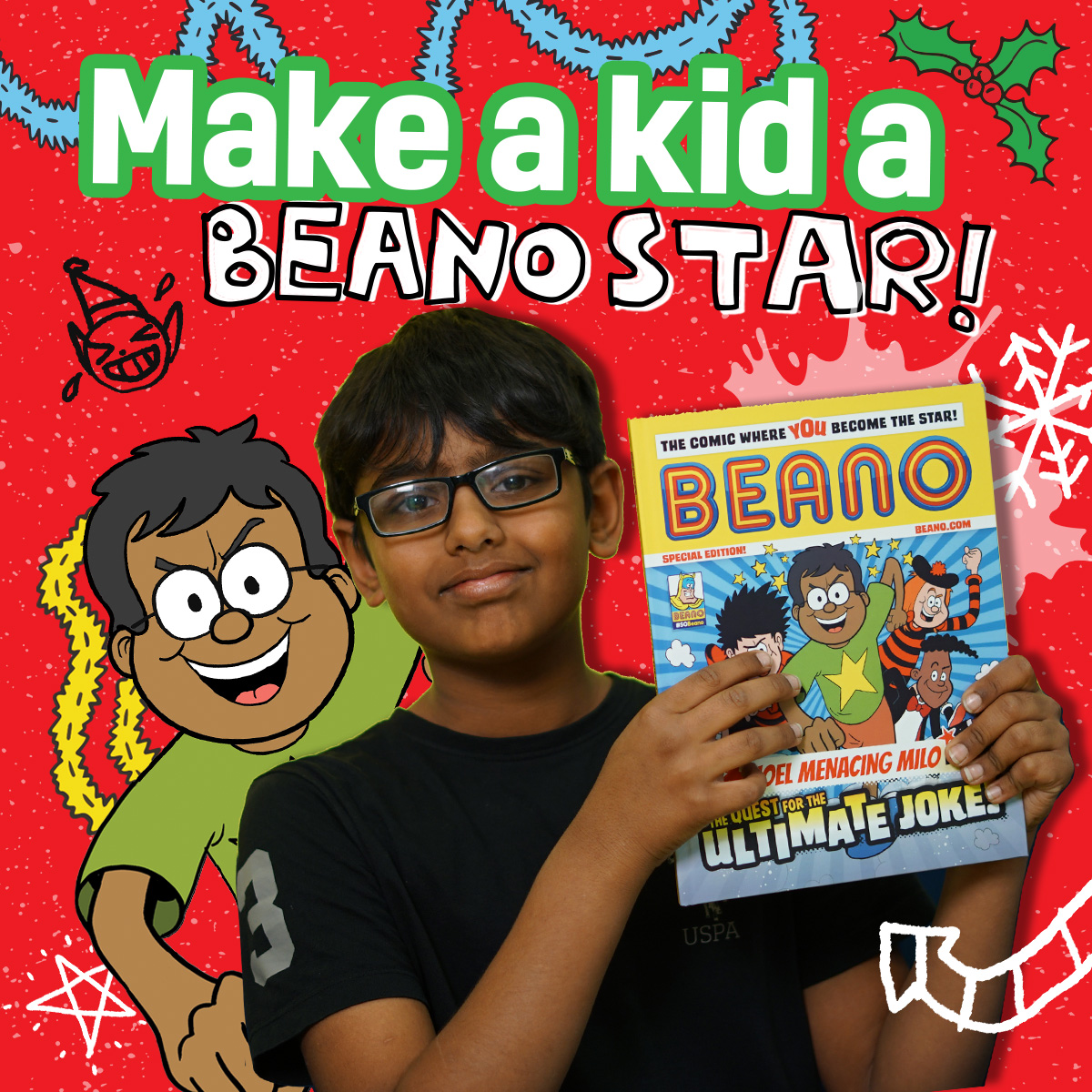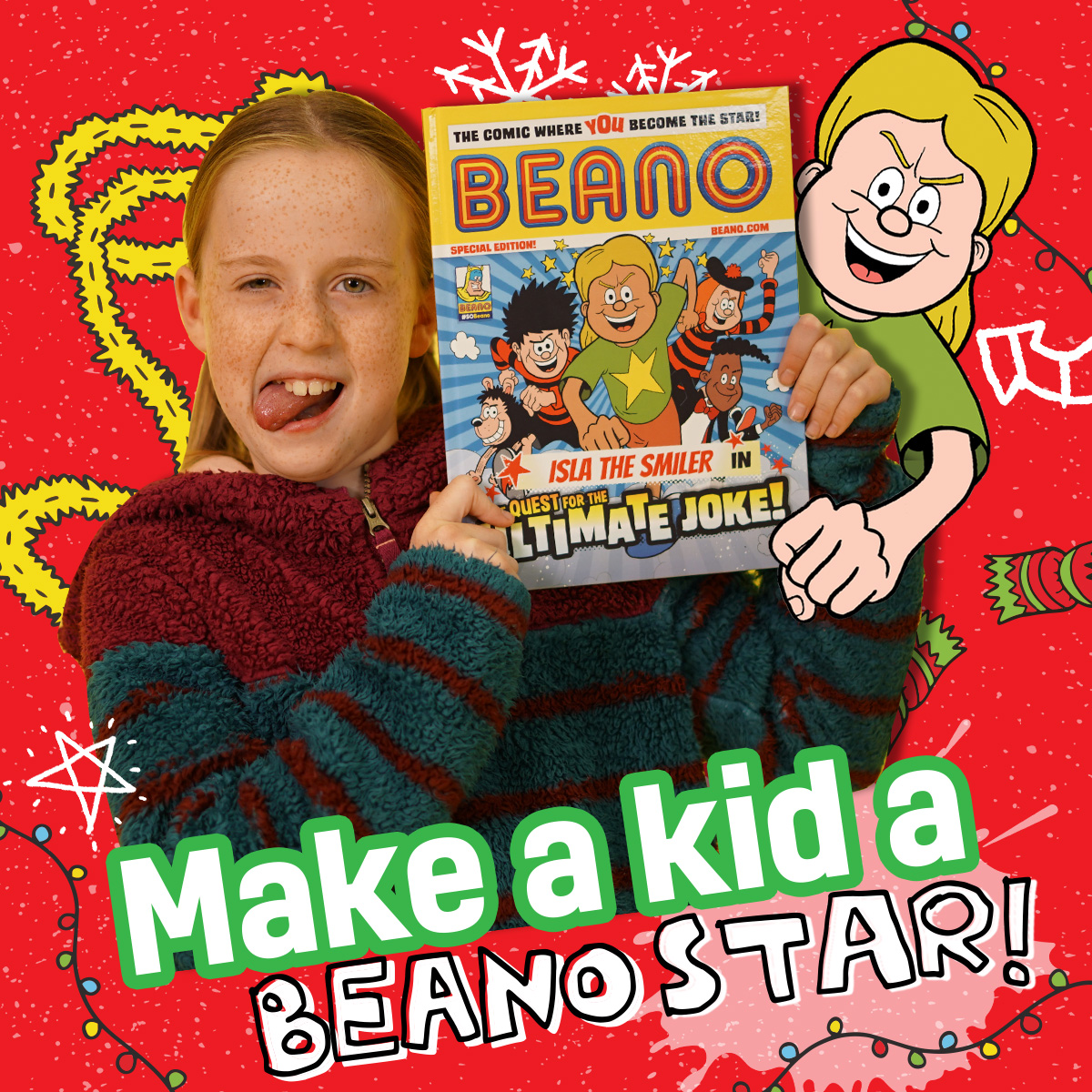 32 pages of Beano fun.
Printed in vivid, vibrant colour on high-quality paper.
Available in Classic Hardback (same as our Beano Annual).
Each order is custom made so please allow up to 7 business days (UK) to receive this item.
All personalised items are non-refundable unless faulty.
Your text will be printed exactly as you have entered it, so please double check spelling, punctuation and capitalisation.
This product is only available via the website. You will not be able to place an order for this product via Customer Services.