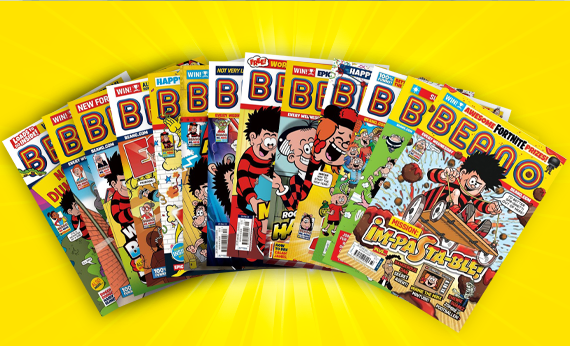 That's right... get more than 50% off a Beano comic subscription with your first 13 Beano comics for only £7.95*. That means you save over £73 off the annual shop price.
Gift some super special kids with an epic Beano Comic Subscription bursting with a weekly helping of crazy comic fun & adventure, delivered straight to their door! (Free delivery in the UK!)
Benefits of subscribing to Beano:
Get kids giggling, loving reading and fill them up with pranks and jokes!
The Beano comic is weekly - that's right, you'll get a new issue EVERY WEEK (with a bumper issue around Christmas)
Save on the shop cover price.
UK delivery is free - never miss an issue!
Don't miss out on this amazing offer - grab yours today!